Assisted Living at Golden Moments Care Home
Alzheimer's & Dementia Assisted Living Care Residential Facility in Sacramento, CA
The Golden Moments Facility is a 6-bed, Senior Assisted Living Residential Care Home supporting memory care for mild to moderate Alzheimer's and Dementia Elderly Citizens encouraging a lifestyle of assisted independence, activity, and joy.
We foster a safe, positive, and caring alternative to in-home care, nursing home care, and/or commercialized assisted living care.
Our program and environment are designed to assist Seniors to remain mentally and physically active, reduce isolation, and prevent the conditional decline of symptoms associated with Alzheimer's and Dementia.
We pride ourselves in giving our special care Residents a quality, active and enriched lifestyle, by loving and nourishing the social, emotional, physical, and spiritual needs of each of our Residents and their families.
An Assisted Living Facility (ALF) is a new way of life that should be fun, exciting, and adventuresome. It simply means your loved one is in need of extra care and help with his/her daily routine. This new beginning takes place with a highly trained caregiving team that understands the need for a smooth and comfortable transition.
Energy, enthusiasm, companionship, and creativity are blended in our activities here each and every day. Activities of all types are very important to nurture the mind and body and promote ongoing strength in all aspects of one's health.
The wide variety of activities in our day program helps facilitate regular communication to enhance both cognitive wellness and the innate need for socialization.
All Residents remain in the living areas of the home throughout the day and are routinely encouraged to express and share their inner passions, in both one-on-one settings and group settings.
Get in Touch With Golden Moments Senior Care Home!
Celebrating Life's Golden Moments Together is Our Passion!
---
The name "Golden Moments" came to me while caring for my mother, as there were days when there was not much conversation, and then there would be those wonderful moments of clarity for mom and she would giggle, or smile, give me a wink, or say something profound. We really enjoyed her moments of independence as well, and on some occasions, out of the blue, she would tell me she loves me and thank me for caring for her. These moments were celebrated and given attention to for as long as they would last, hence "Golden Moments".
---
Diverse Entertainment
---
We offer our Residents a variety of engaging home entertainment opportunities to ensure fun and smiles are a part of every day.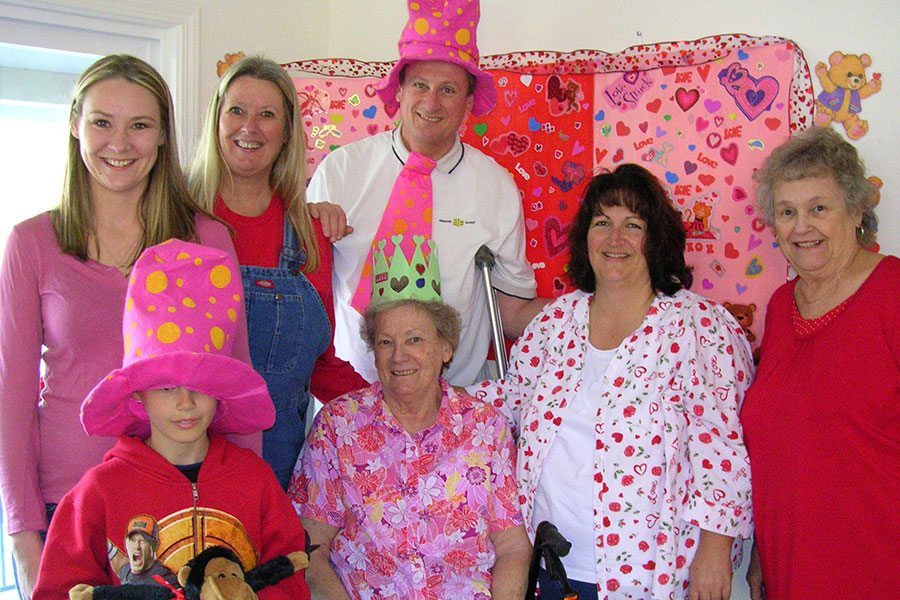 Friends & Family Welcome
---
We are pleased to have our Resident's family participate in all social activities. We have an open door policy so your welcome to visit anytime.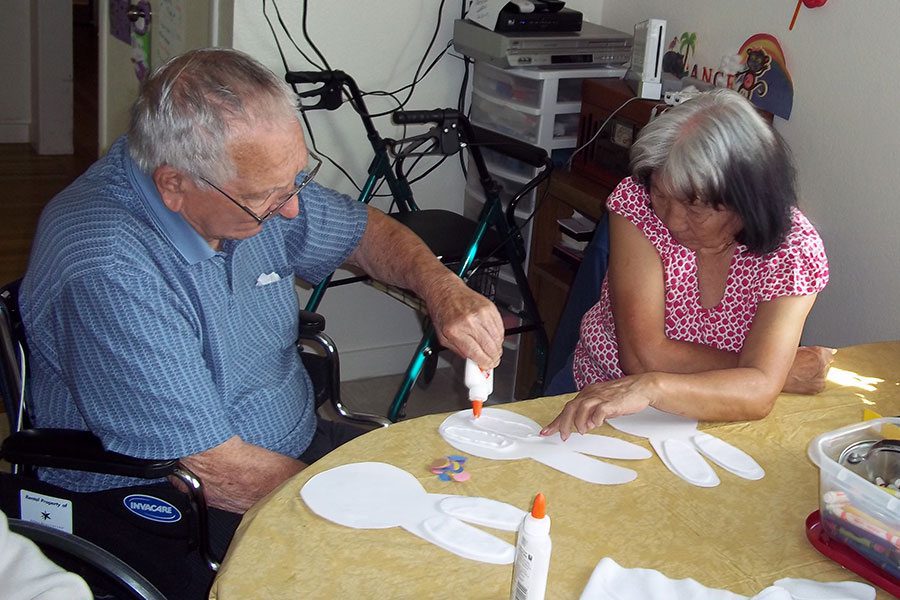 Mind & Body Activities
---
In addition to nutritious meals, we provide guided exercise, geriatric massage, and activities designed to enhance cognition and socialization.
Making the Right Choice for Your Loved One's Comfort
---
At Golden Moments our Residents become part of our extended family, and taking care of family is a passion that grows deep within my heart and reinforces the value of my own personal experiences and challenges caring for both of my parents through their battles with dementia. After much struggle and strife with different levels of care and various professionals, I became determined to create a community of families like mine. 
We needed a home in which the quality of care is never substandard and not just standard but individualized in a way to take the battle out of a life with dementia and make room for the celebration of each moment.
From my past experience in working with in-home caregivers in the care of my mother, I have expanded and developed a checks and balances system, utilizing a check off list on individual Resident Daily Care Notes.  
Denise Walker - President - Administrator
---
My Journey Discovering Life's Golden Moments - My experience with the elderly begins with my stepfather, from 1998 to August 24, 2002, I was a court-appointed Conservator for him. My responsibilities include, but were not limited to; Estate Management, Health Care Management, as well as, monitoring of emotional and cognitive needs.
My stepfather, diagnosed with dementia, living in an Assisted Living Facility (38-40 bed), where unbeknownst to me the care was standard, but not quality or individualized. He was in and out of the hospital, due to numerous falls, urinary tract infections, dehydration, pneumonia, and being over medicated. The responsibilities and concerns had become a full-time job. Read More
Makayla White - Administrator
---
To begin with, I lived next door to Golden Moments Care Home and had seen and met some of the GMCH staff and residents who were out on walks in the neighborhood. Upon visiting the GMCH I was impressed with the activities the staff provided the Residents and decided it looked like a fun place to work. It was more than just a work environment- it was a place of love where life was lived and shared.
In October 2012, shortly after my 18th birthday, I began to work as a caregiver for GMCH and fell in love with the Residents, Staff & Families we served. In 2014 I made the difficult decision to accept a position as Operations Manager for a large corporation. Leaving GMCH was one of the hardest decisions I've made, as GMCH had become my second home. I was always drawn back to GMCH, and I would visit to see the residents that I had formed relationships with over the past 5 years. Read More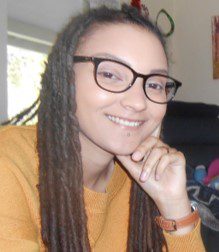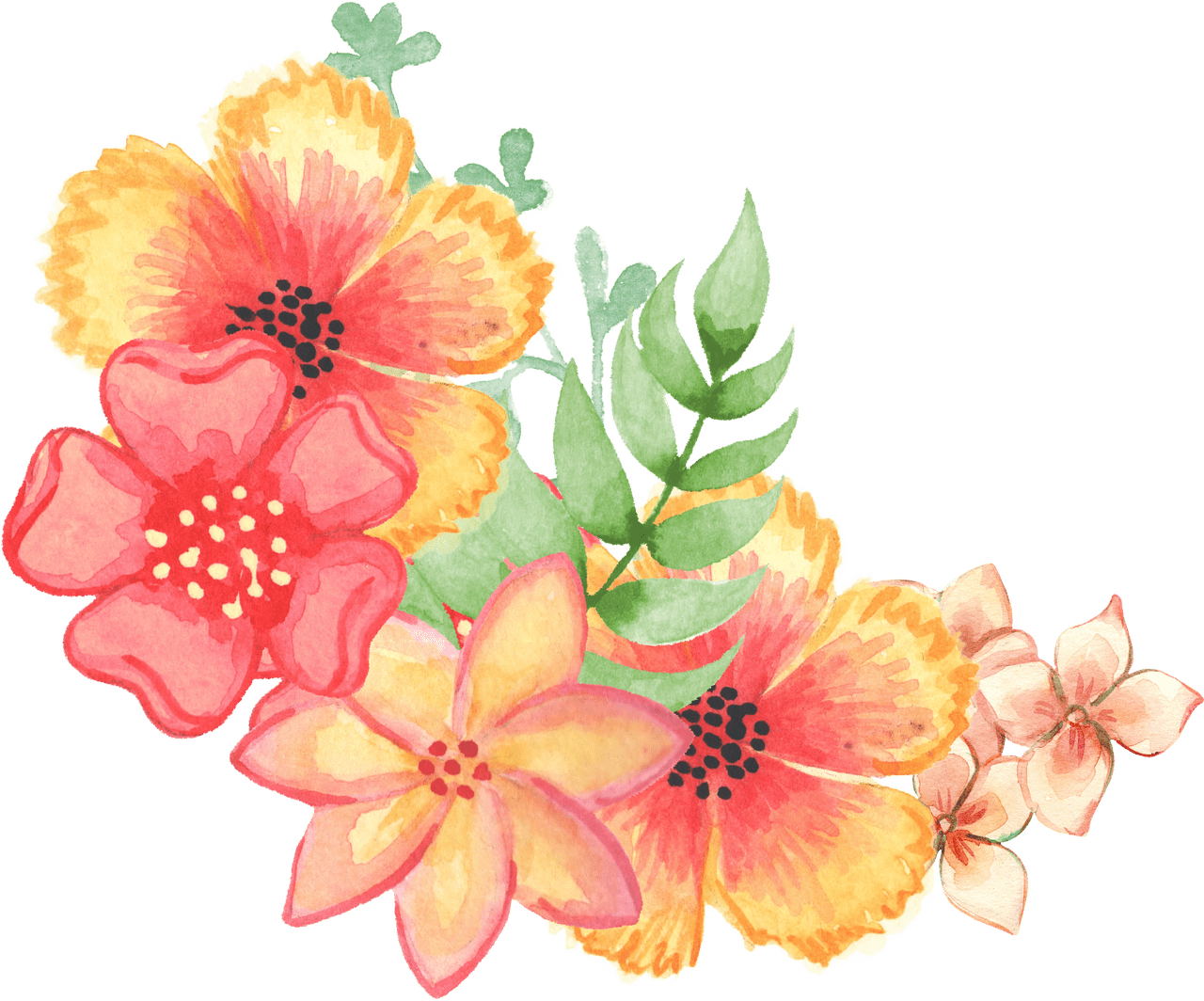 Assisted Living Senior Care for Your Loved Ones
---
Golden Moments Care Home is here to support & enrich the lives of your loved ones. For more information about Assisted Living Service contact us at:
(916) 489-2578| Email: Living@GoldenMomentsCare.com
We look forward to hearing from you!